Sorry! We cannot take paint jobs on during the Christmas period. Please check back with us in March for an update!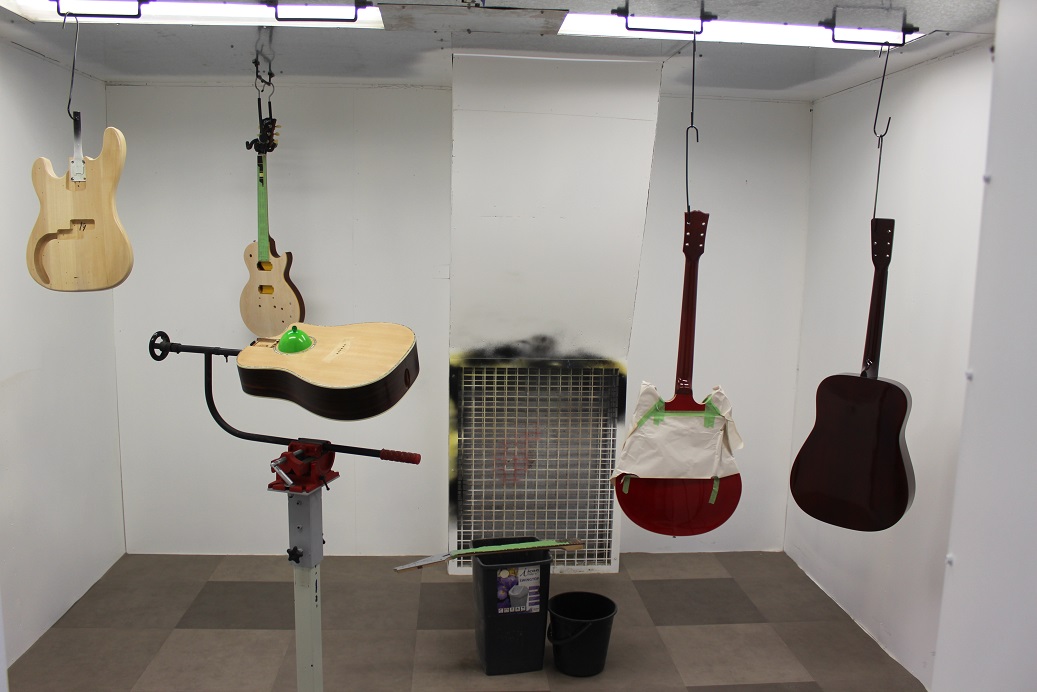 Our Paint Booth is 3.6 meters by 3.6 meters - if we can get it through the doors we can paint it!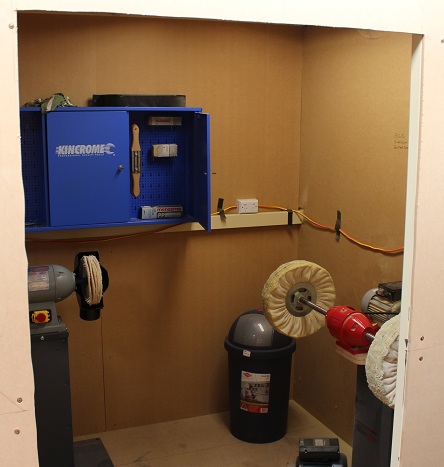 Attached to the side of the Paint Booth is a dedicated Buffing Room for Guitar Bodies and Pistons out of valved instruments.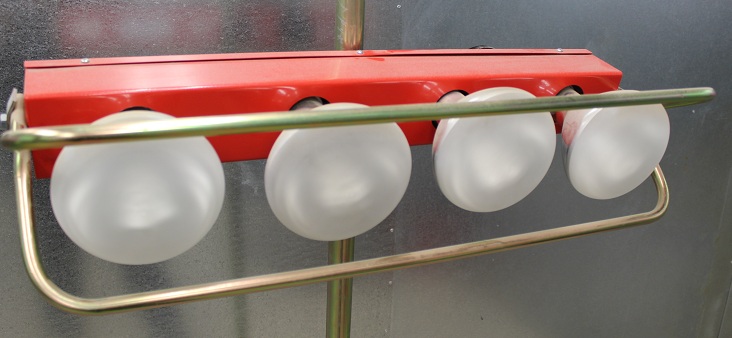 For drying we use three different types of appliances
Simple Heat Lamps which cure paints from the outside layer to the inside layer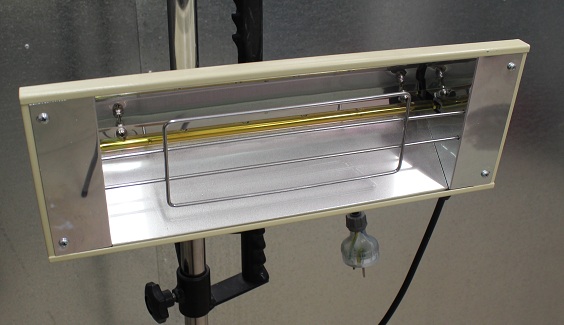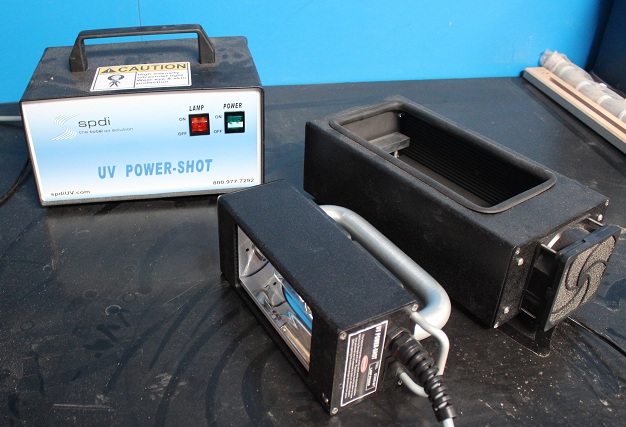 To your top of the line Ultra Violet Curing Systems as used with Taylor Guitars

Note UV spraying has a surcharge due to the costing of lights and customised Paints for this process.
We offer the following paint mediums in our respray options

2 Pack Poly Urethane
Single Pack Acrylics
Metallic Base Coats
Pearl Coats
3 Layer Pearls
Nitrocellulose Lacquers
Ultra Violet Cured Paints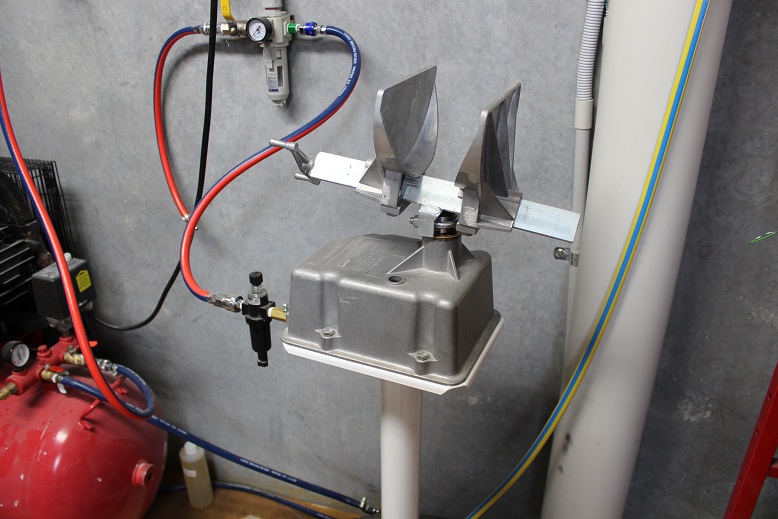 To ensure paints are mixed correctly and an eveness exists within the paint we also utilise a pneumatic driven paint shaker

Copyright © 2013 by "Musical Instrument Repairs WA (MIRWA)" · All Rights reserved · E-Mail: service@mirwa.com.au


An Olive Pearl Green Respray - eye matched to original Music Man colour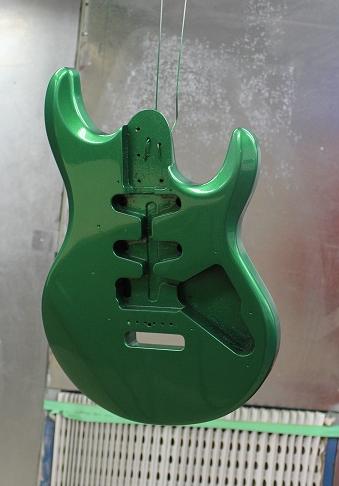 Music Man Bass - Custom metallic blue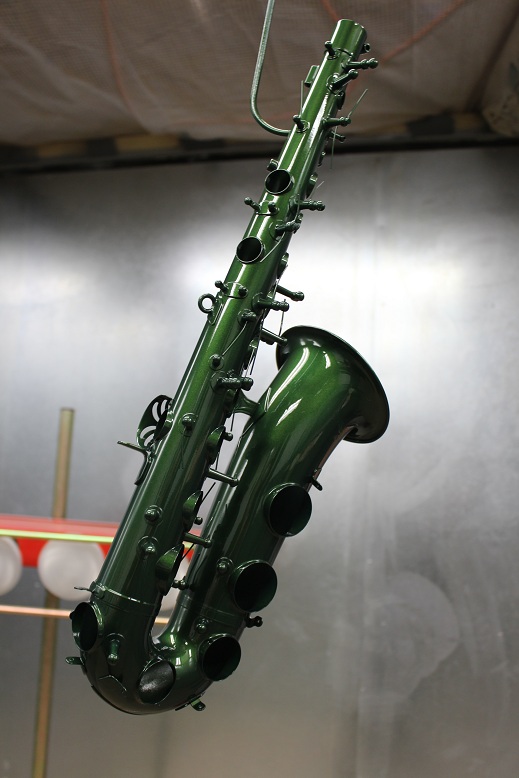 Metallic Green Yamaha Alto Sax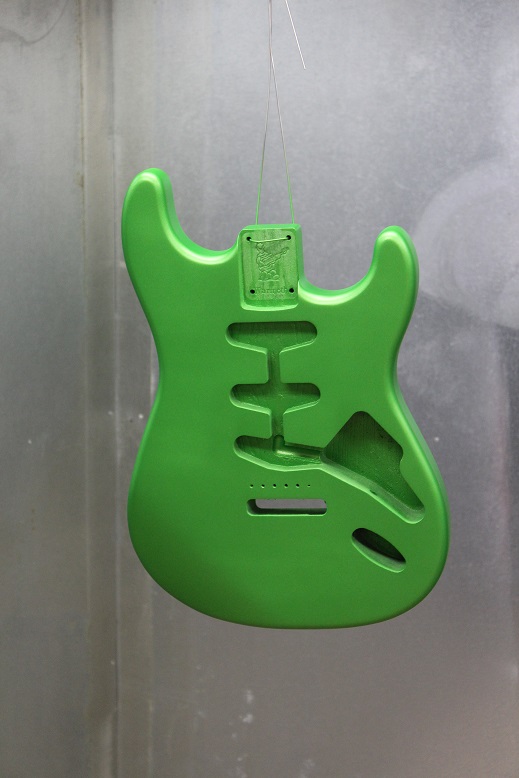 Lime Green Warmoth Custom
This Martin has been fully Re-sprayed
After initial buffing it then gets hand polished.