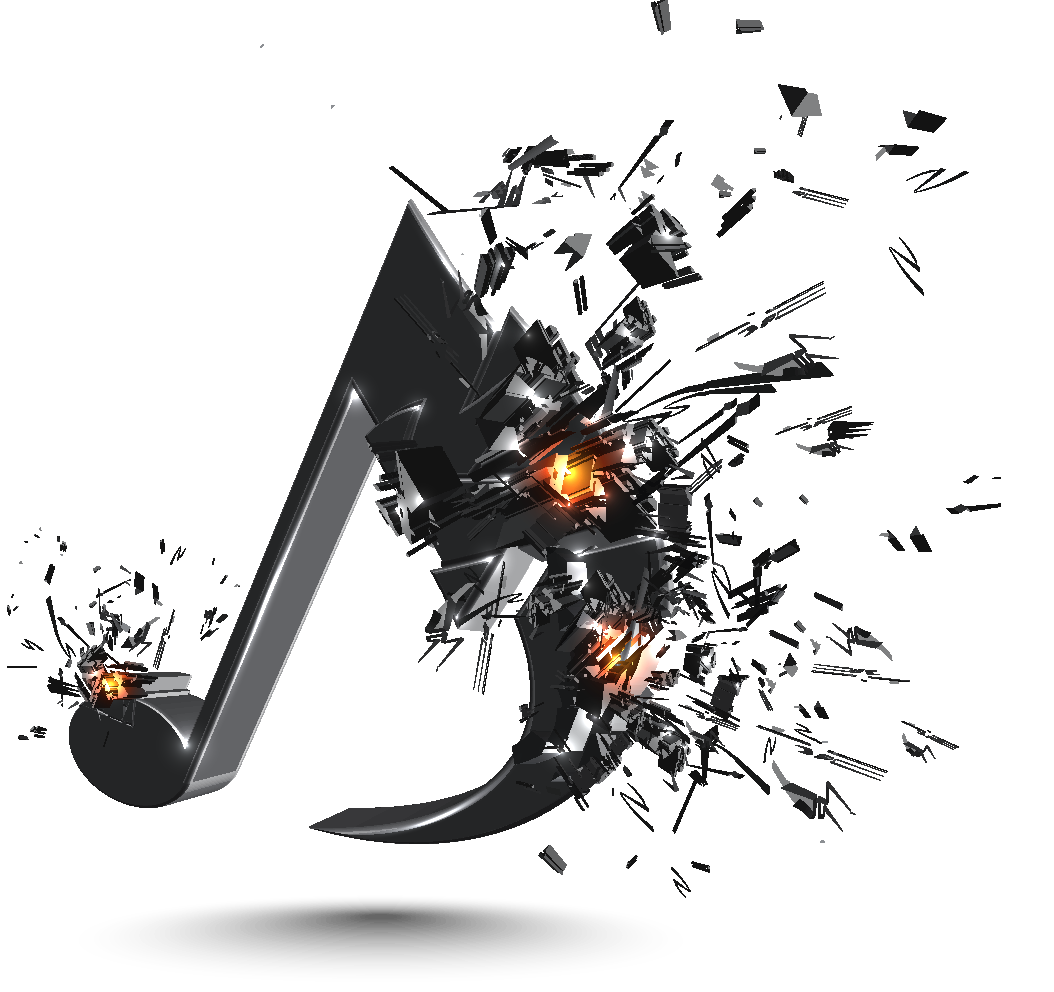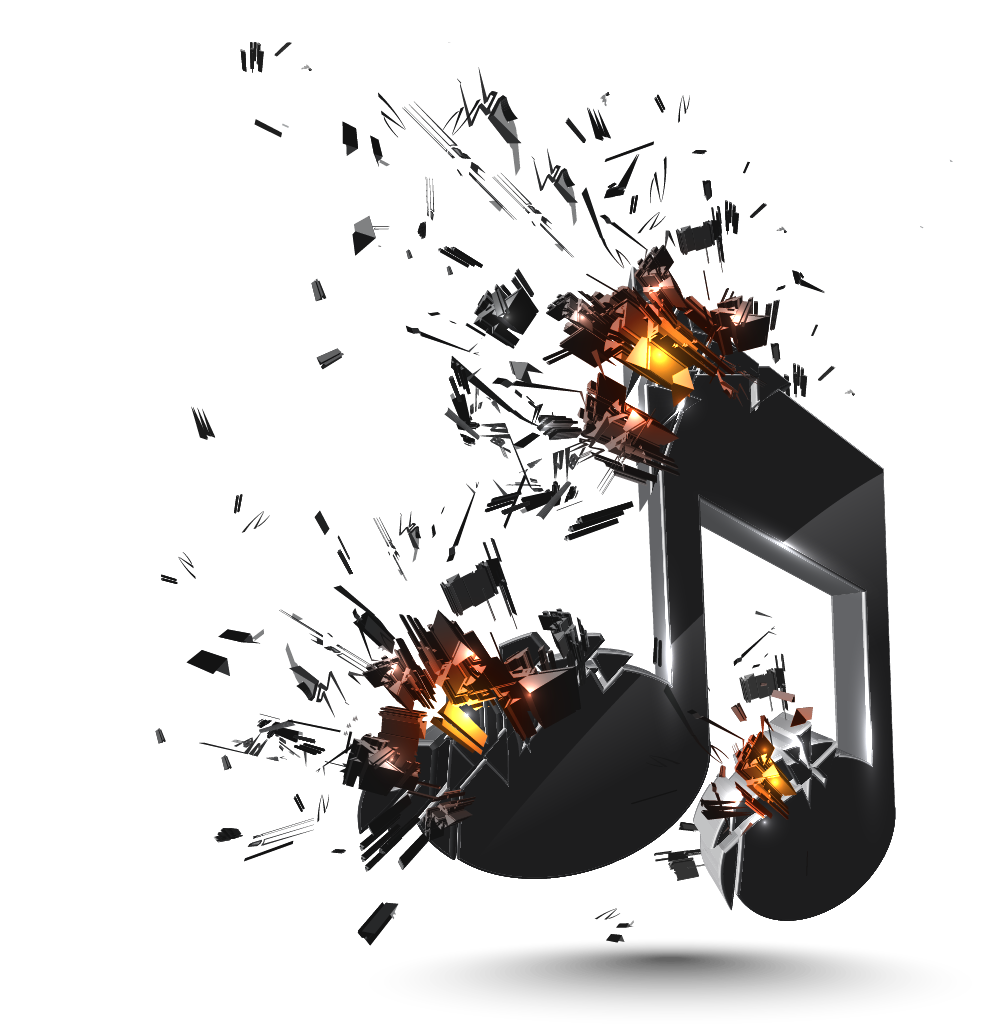 Copyright © 2017 "Musical Instrument Repairs WA (MIRWA)" · All Rights reserved · E-Mail: service@mirwa.com.au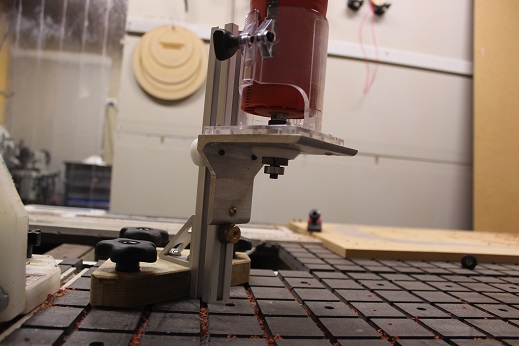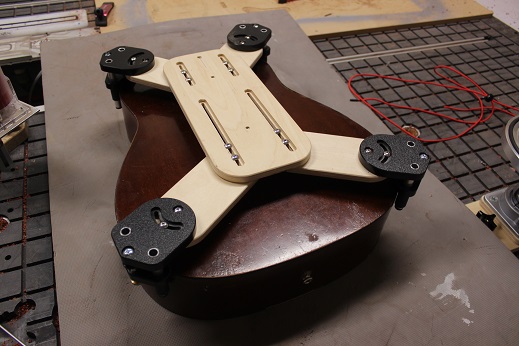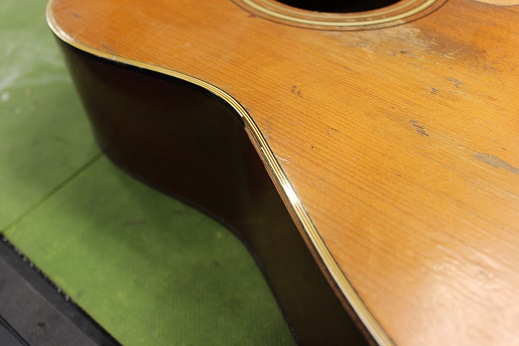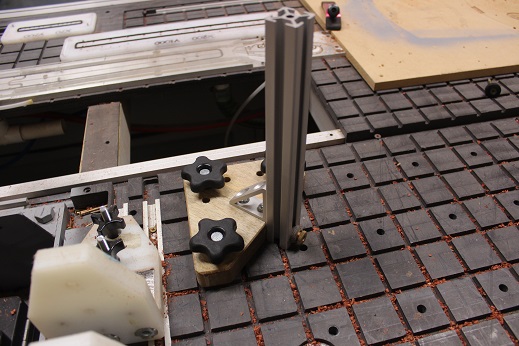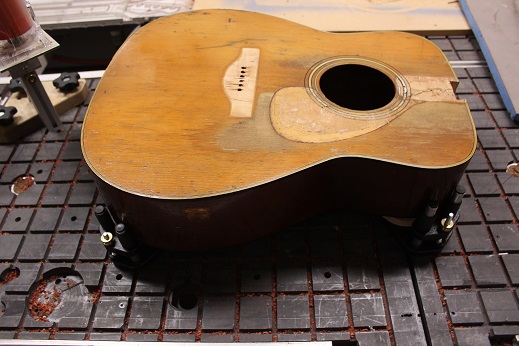 Binding on older guitars degrades as its usely made of cellulose, on newer guitars we have to change the binding on occassion due to impact damage.

This guitar has old binding and has been knocked around a bit, so it has damaged sections as well.

Time to remove approx 30 minutes.
We need a large flat area, this allows rotation of the body whilst sitting on the carriage
This jig holds the router and has fittings to go onto our upright table support, Stewmac and Lmii sell versions.
Router / Carriage installed to the bench top.
Place the guitar upside down and protect the soundboard.
Fit a carriage to the back of the guitar.
Then turn the guitar right side up supported on the carriage.
Using the side adjustors we can raise or lower each corner
You want to get the guitar binding edge as flat as possible, I use a square on my bench top.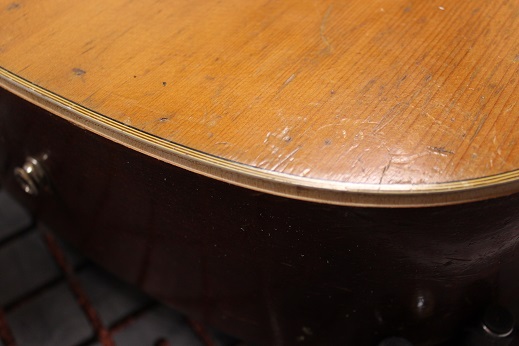 Sections of the old binding are broken away.
Carriages to support the guitar, the one on the left is a traditional one from companies like stewmac, the one on right comes from Luthiers Mercantile Inc.
This is an upright support, its purpose is to hold the router, it also ensures the router is square to the bench top.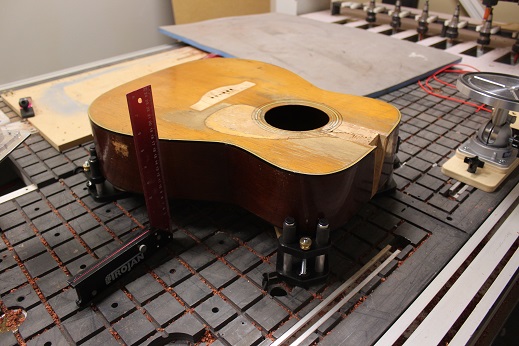 Here, I have adjusted all four corners to a height of 160mm, the height is irrelevant, just that they are all the same.