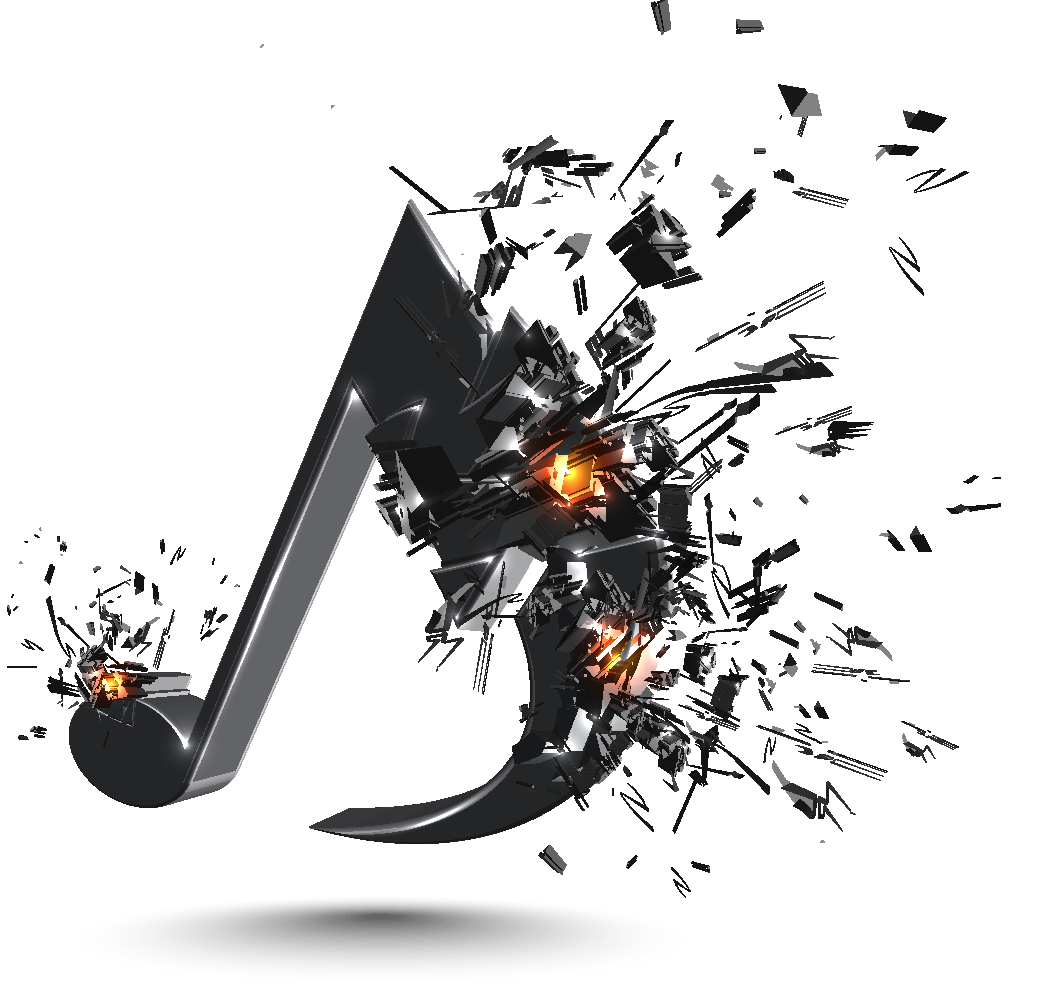 Copyright © 2016 by "Musical Instrument Repairs WA (MIRWA)" · All Rights reserved · E-Mail: service@mirwa.com.au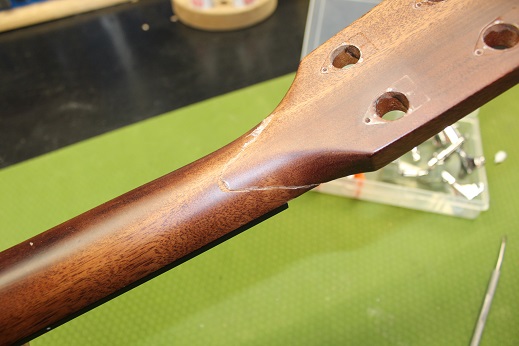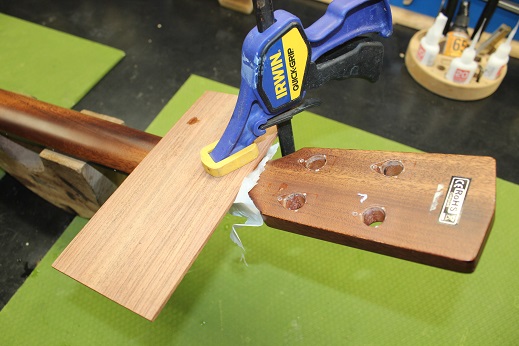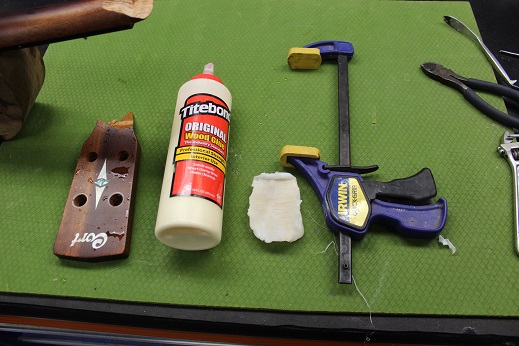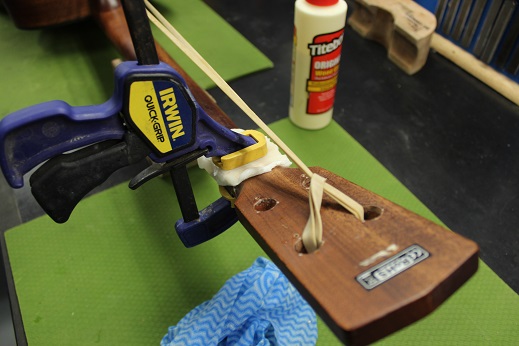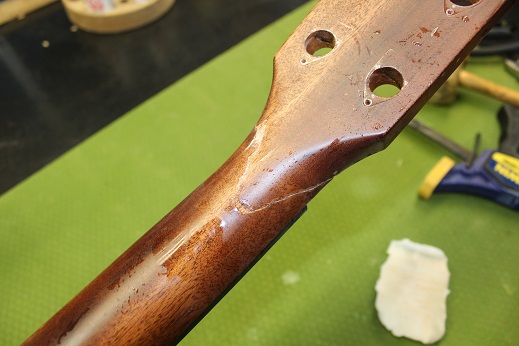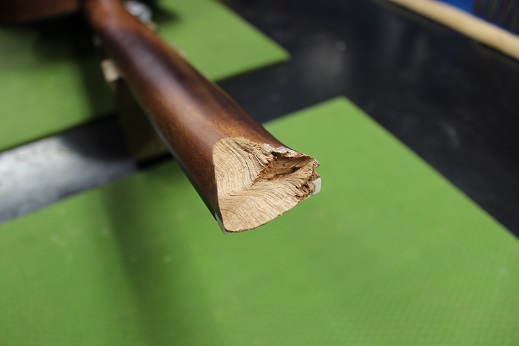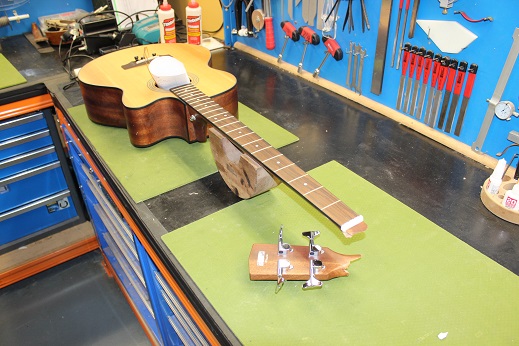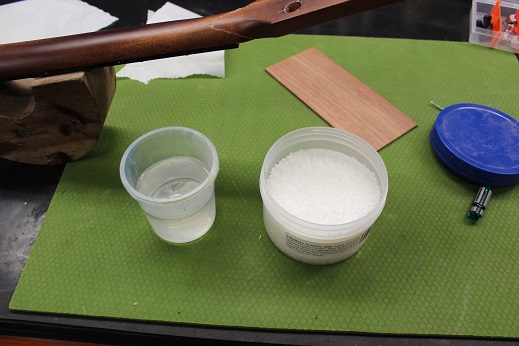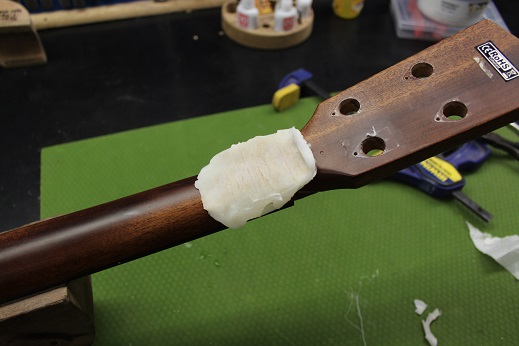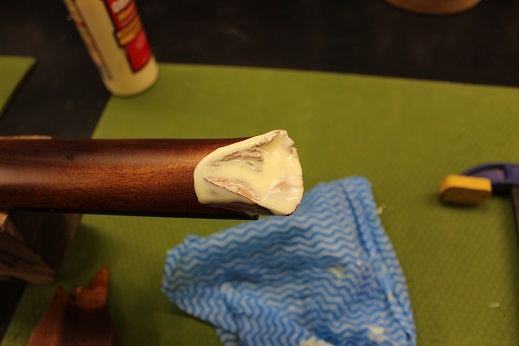 When a Headstock snaps off and we have broken grain, you cannot rely on glue to hold it back on any more.

In this instance we route into the headstock two maple splines, one each side of the existing truss rod. Maple is harder than mahogany and we run long grain through the crack area, this takes the load away from the weakened headstock.

Time to repair approx 6 hrs over 5 days (glue drying times)
Assemble the joint temporarily to check fitment, alignment and any missing wood.
The plastic balls get immersed in hot water and go translucent in colour, then you can clamp and make shapes from it.
Placing the plastic on the wood and putting a flat piece of wood over the top makes a nice shaped caul.
We need to temporarily glue and align the cracked joint to be able to spline it later.
Align and assemble, wipe any excess glue from the joint.
Using our caul we can now firmly clamp the joint..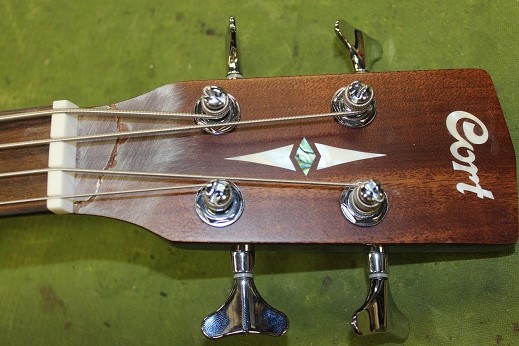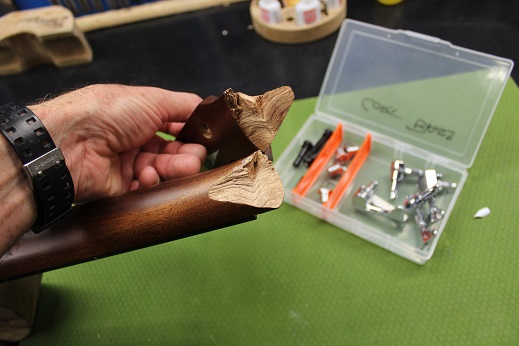 The headstock has snapped off, you can see a knott in the wood at this location, its unfortunate and clearly has contributed to the break.
Remove all hardware, visually this is a nasty break.
Using some thermo plastic, we are going to make a clamping caul.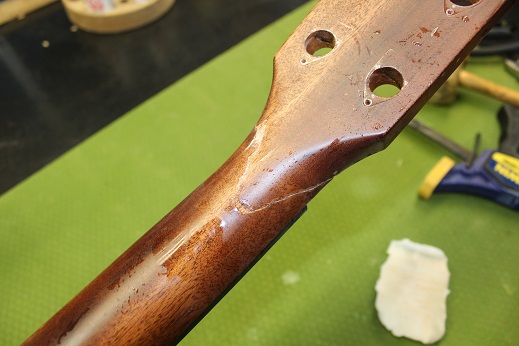 It also helps to add a bit of pressure into the joint, so a long elastic band will work just fine