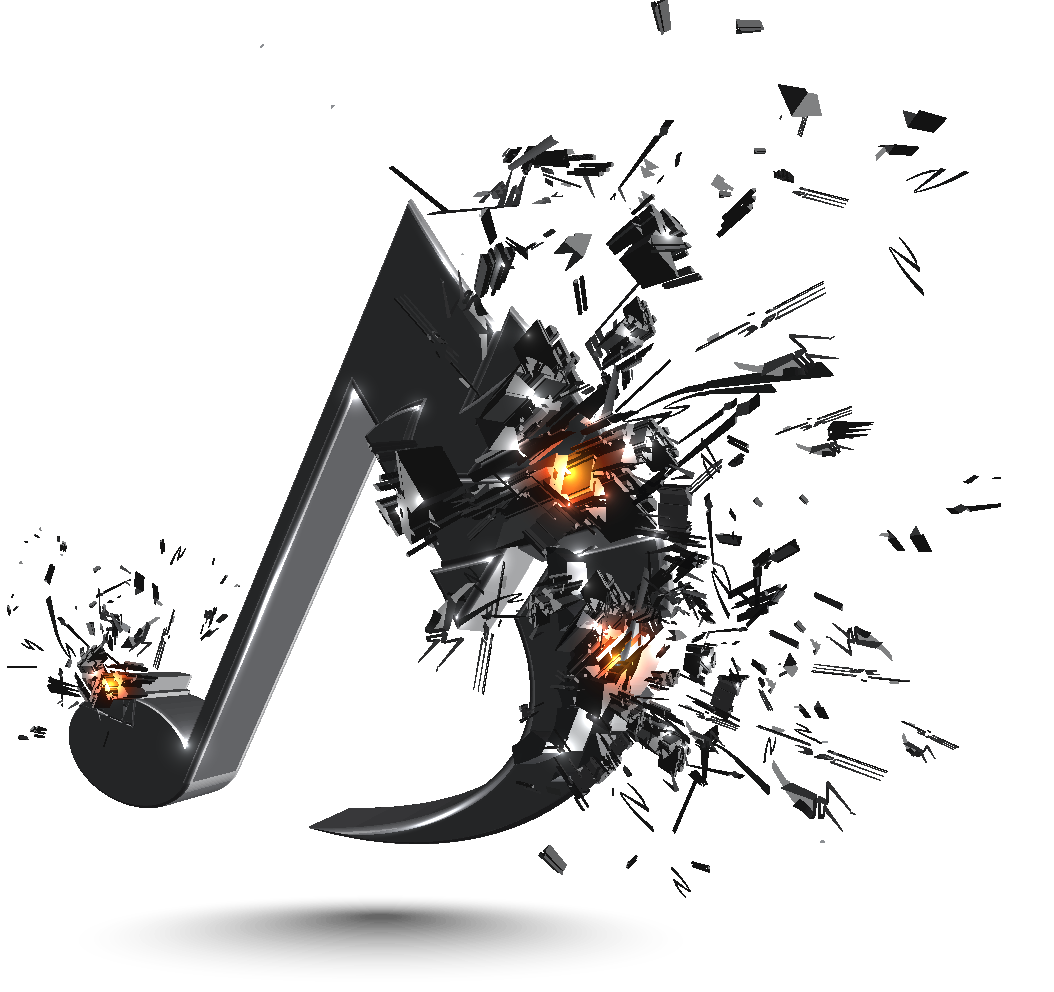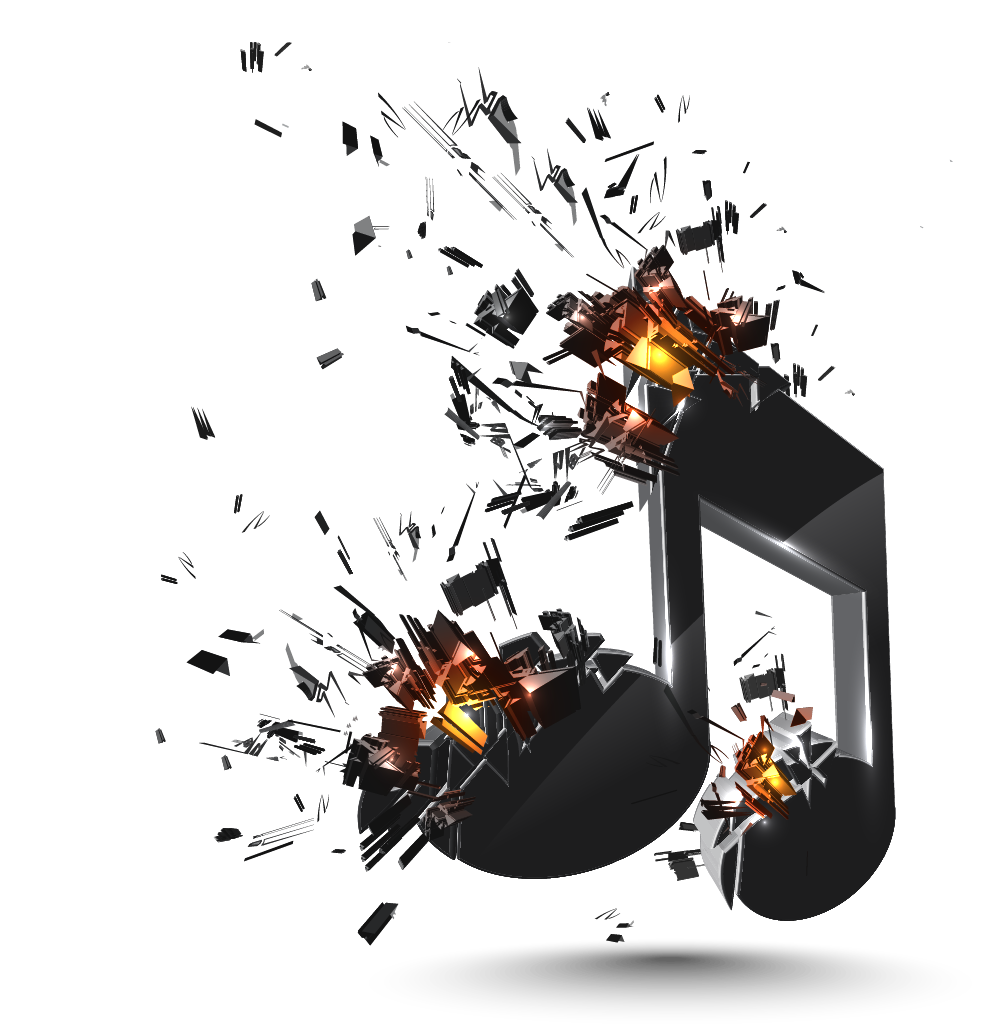 Copyright © 2017 "Musical Instrument Repairs WA (MIRWA)" · All Rights reserved · E-Mail: service@mirwa.com.au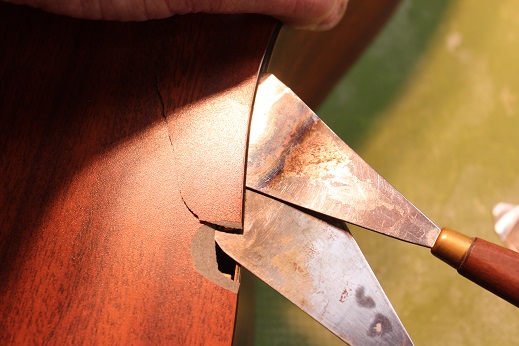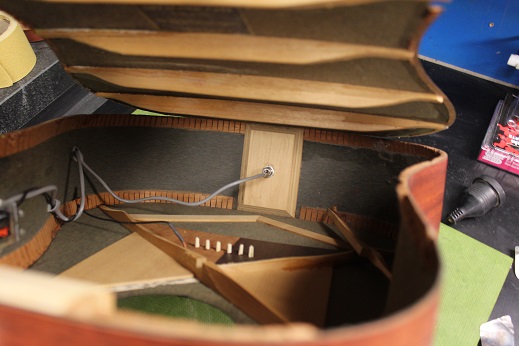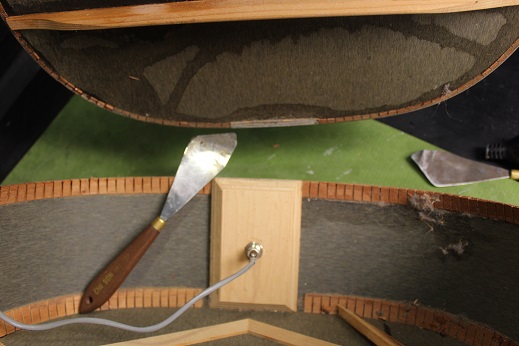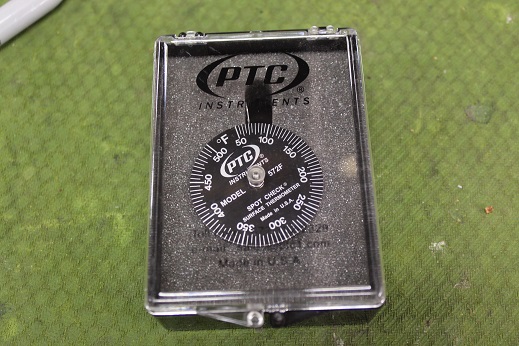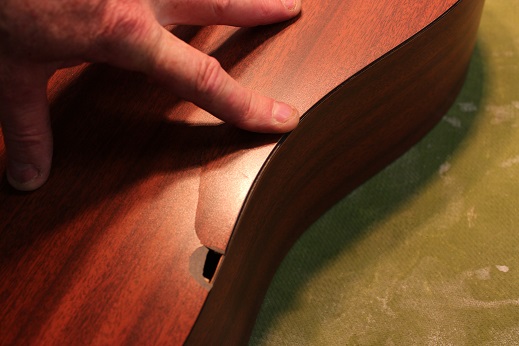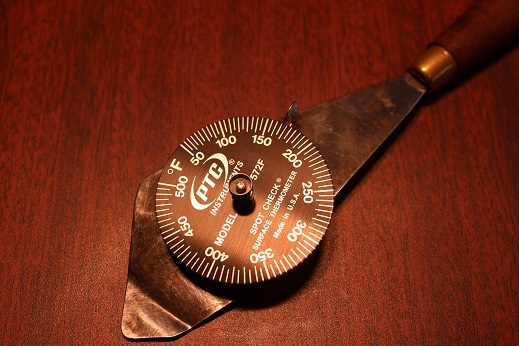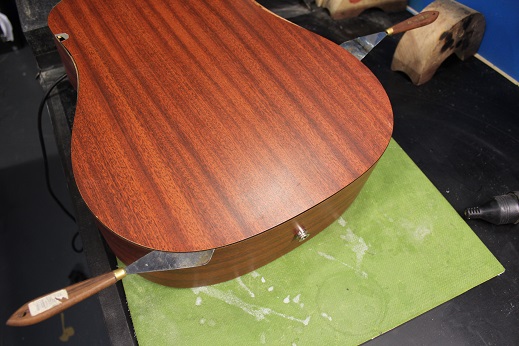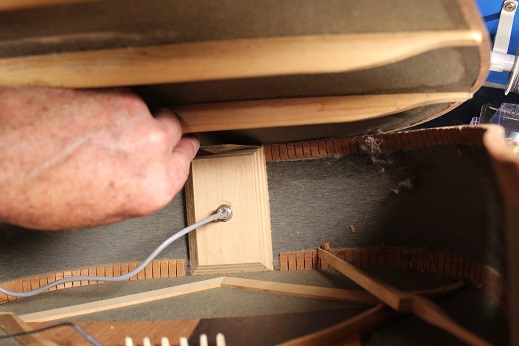 Sometimes a back has to be removed to access internal damage, or to repair / replace braces.

This guitar has been damaged during shipping, 7 internal braces are broken including the main X Brace, kerfing has been broken and small sections of the back are missing, as such the decision to remove the back was made.

Time to undertake approx 5 hrs over 1 day (warming times for glue disbonding)
The surface thermometer is placed onto the back of the guitar.
We insert a spatula into the glue bond at the broken back location.
Using another spatula, we work the glue bond by placing it on top of the other one and keep see-sawing this action around the guitar.
Keep working the glue bond on both sides
Once we get it all unpicked to the tail block, lift the back up gently, we are going to break the glue bond at the tail block from the inside
Using my spatula, I scrape the glue join until I break through
And then pop, of it comes.
With the back off we can now address the broken X brace with ease of access.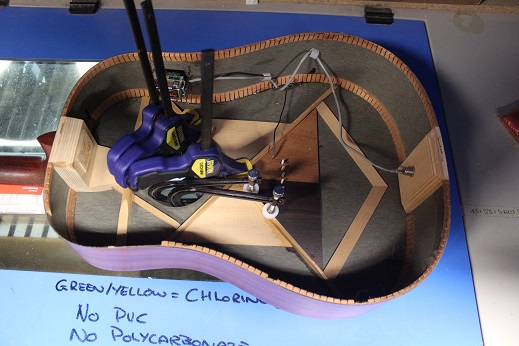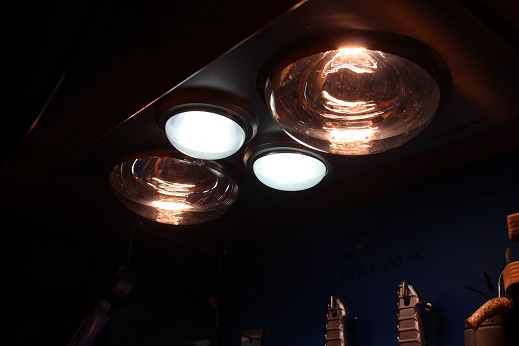 First thing we need is a surface thermometer. this allows us to track the temperature of the back as we soften the glue bond.
Using heatlamps, we expose the back to soften the glue.
After 4 hrs, the back of the guitar is around 175 degrees fahrenheit, (80 deg C).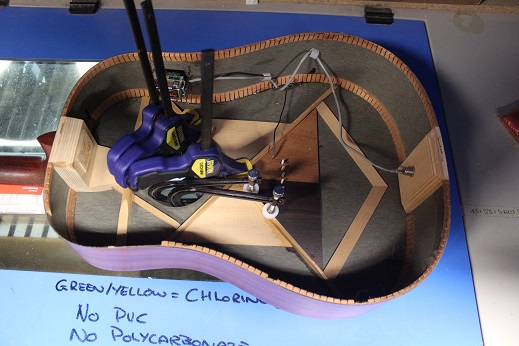 Access to the broken back braces is made easier as well.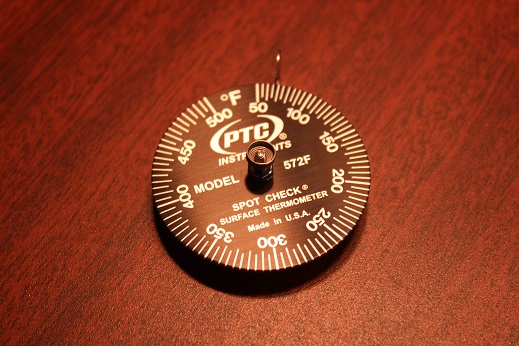 If your guitar has binding around the edge, click this tutorial on a How to remove binding first