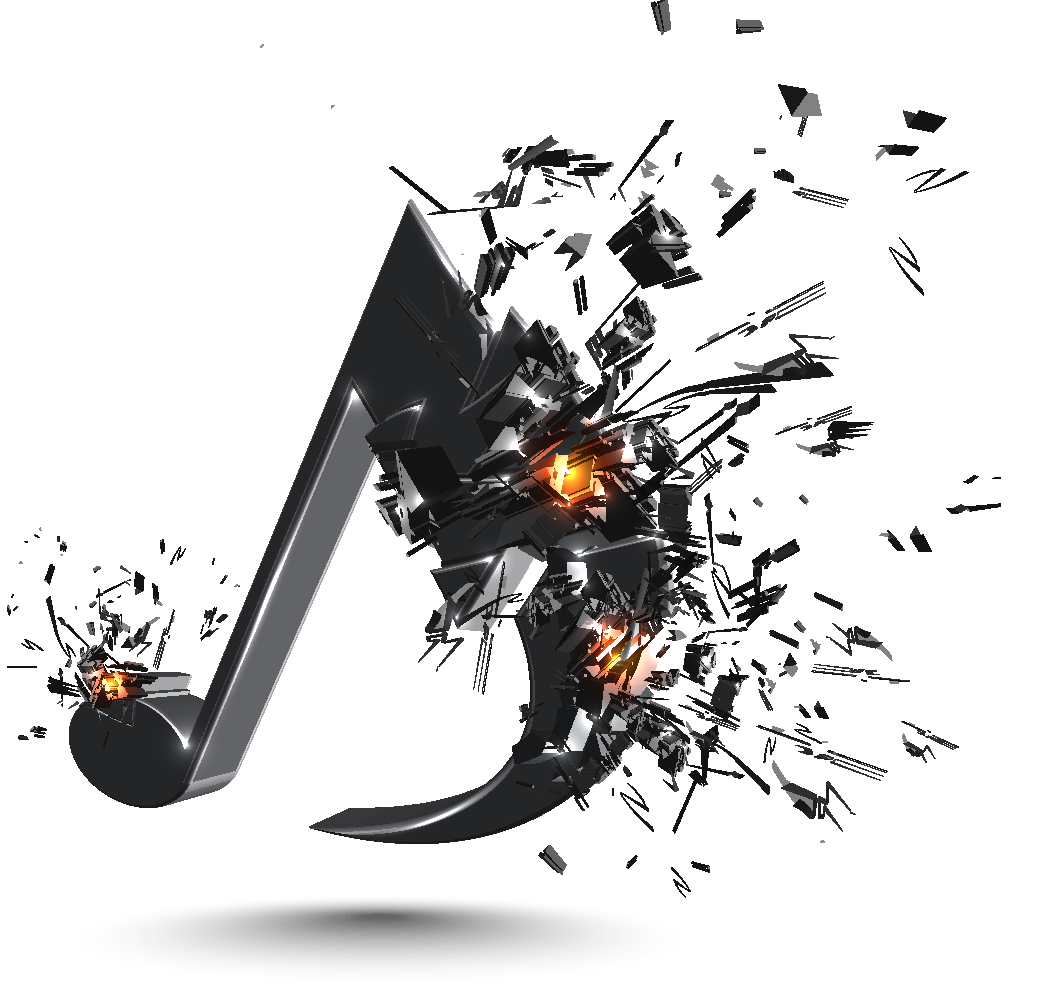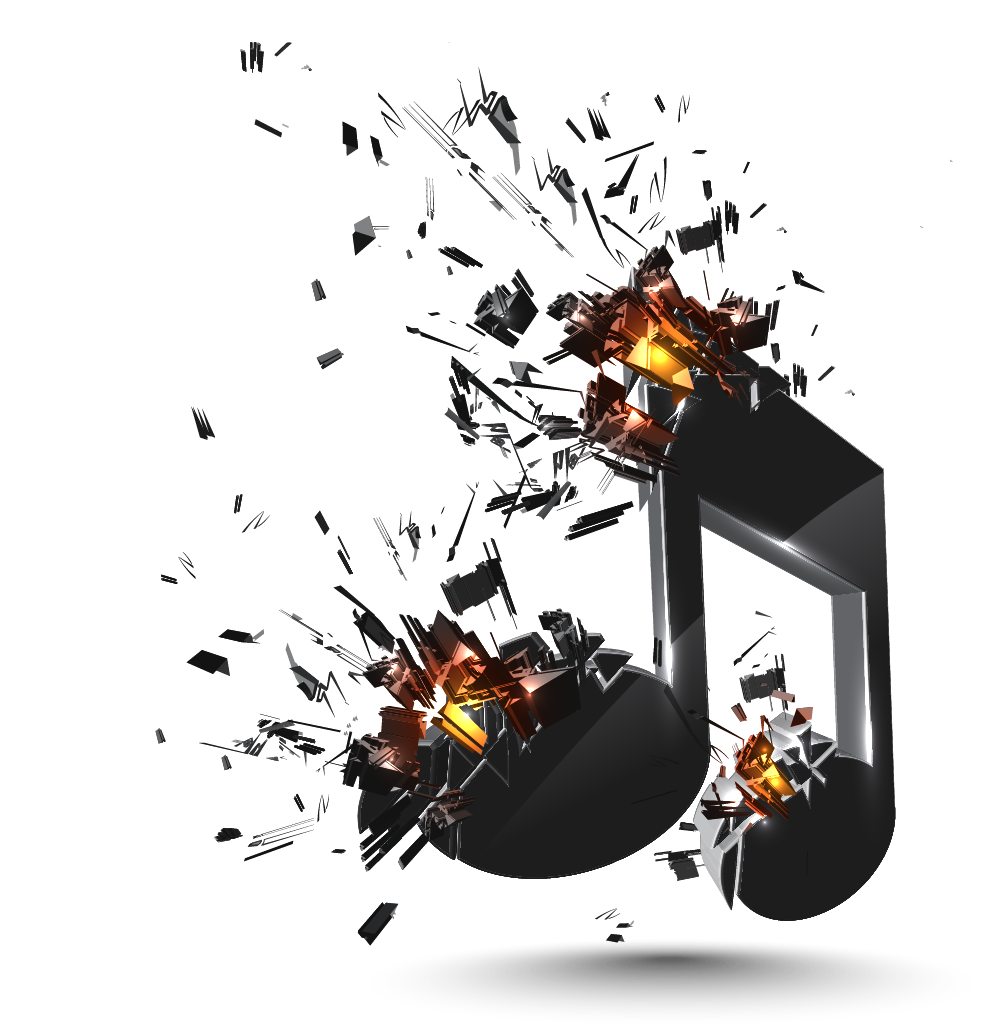 Copyright © 2016 by "Musical Instrument Repairs WA (MIRWA)" · All Rights reserved · E-Mail: service@mirwa.com.au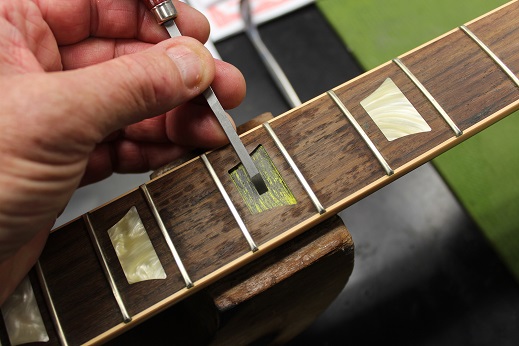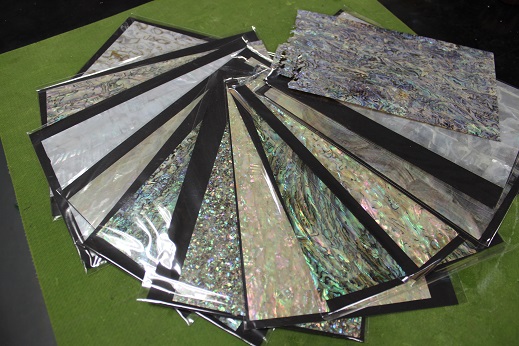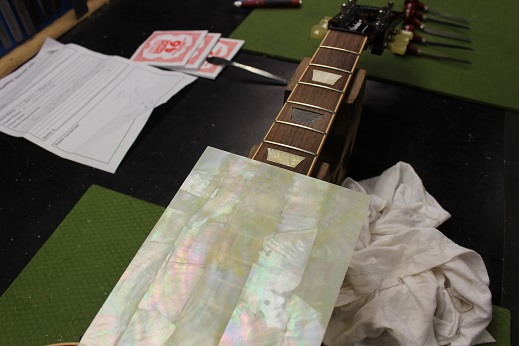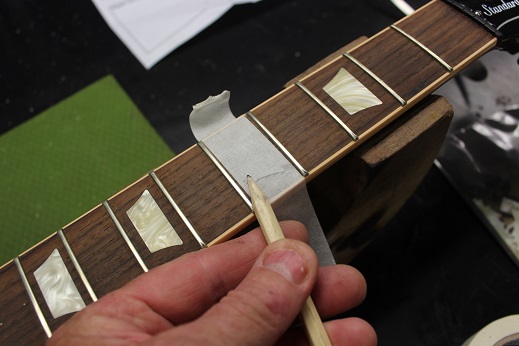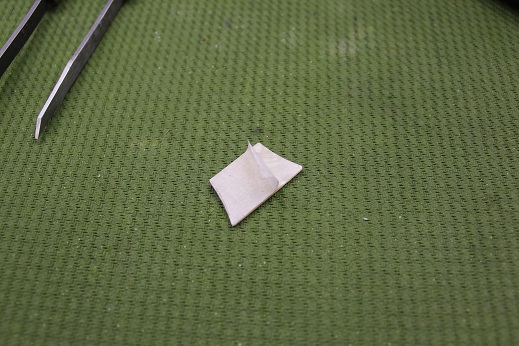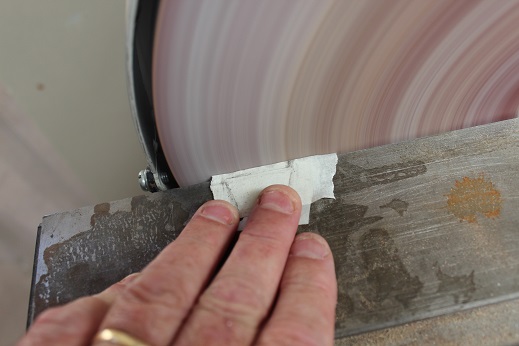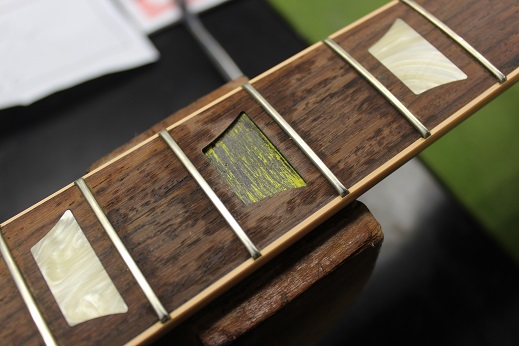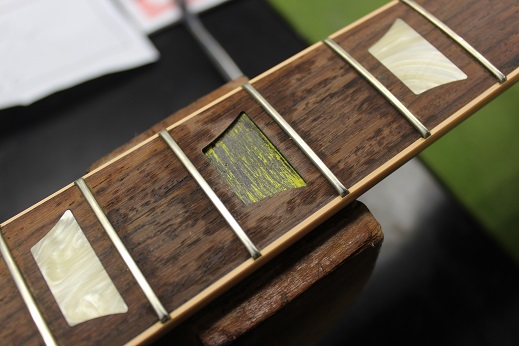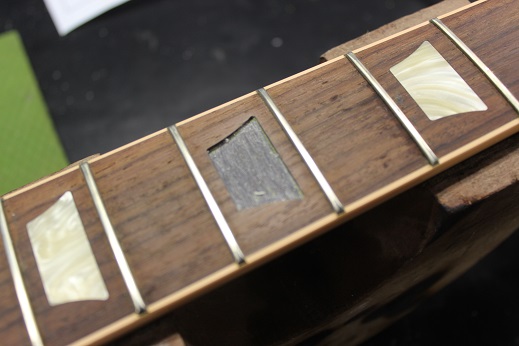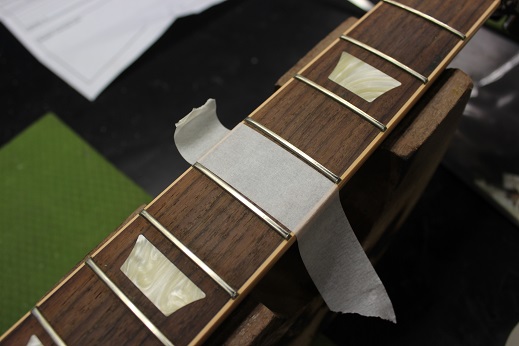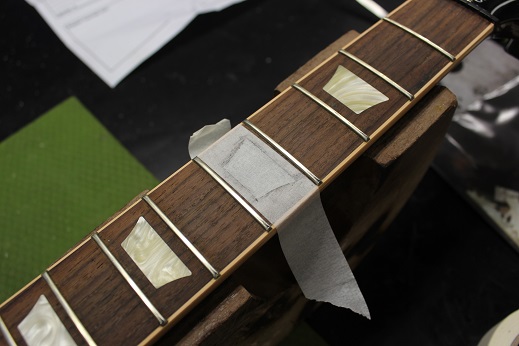 Sometimes Inlays crumble, or simply fall out, other times you may be doing a fret level and need to level the board so much there is no inlay left at completion.

This guitar is missing an Inlay, we are simply going to clean and replace

Time to repair approx 2 hrs over 1 day (glue drying times)
Using a mini chisel, we scrape and cut the surface away until we have an even flat bottom, with straight side walls.
From a selection of shell sheets we find one that comes close.
This sheet looked the closest.
Lay a piece of masking tape over the missing pearl.
Using a pencil, we mark the edge by rubbing the lead part aganist the side walls of the inlay.
Wolla, one marked to size inlay shape.
We place our masking tape over our pearl sheet and start grinding away.
Radius's are best done with a bobbin sander, gives a smoother edge.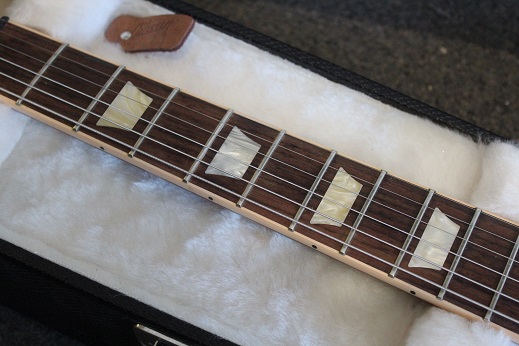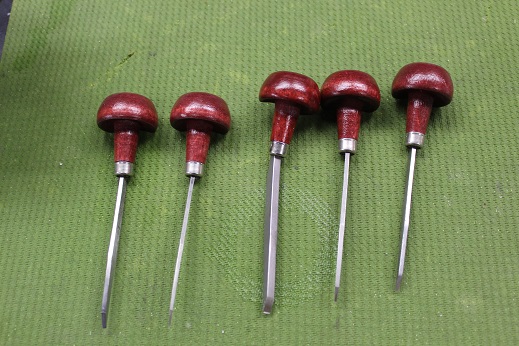 Inlay is no longer here, we need to clean, repair, cut and fit.
To clean the old inlay spot, I have a small selection of mini chisels, these make intricate work easier.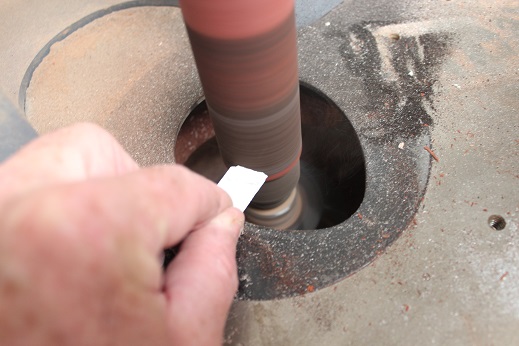 One rough shaped pearl, we can now remove our masking tape.