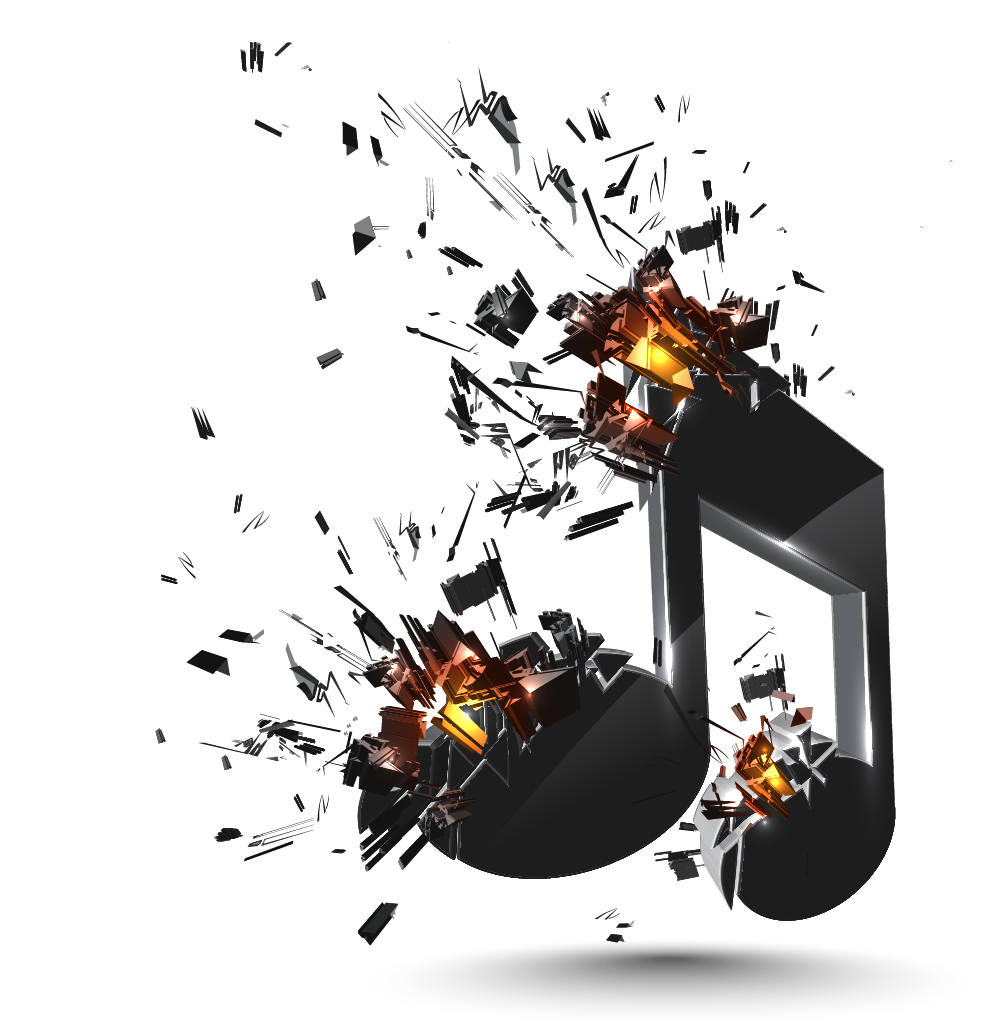 Copyright © 2016 by "Musical Instrument Repairs WA (MIRWA)" · All Rights reserved · E-Mail: service@mirwa.com.au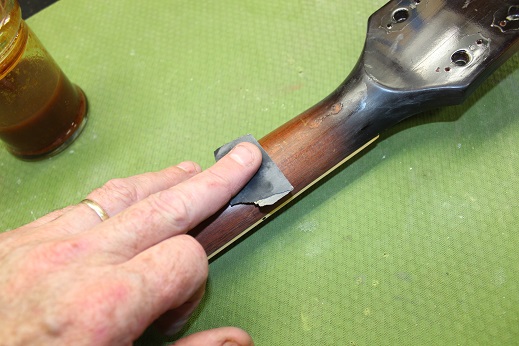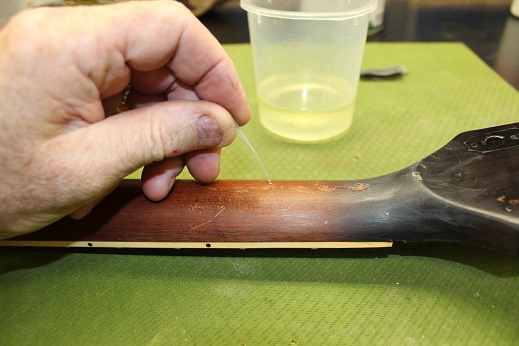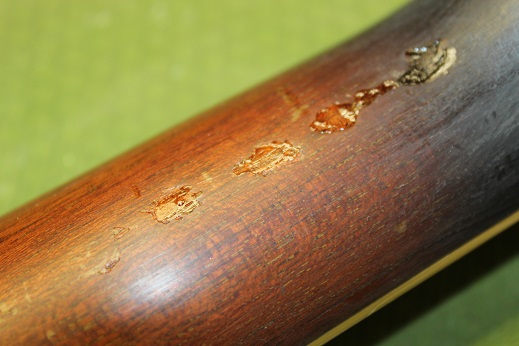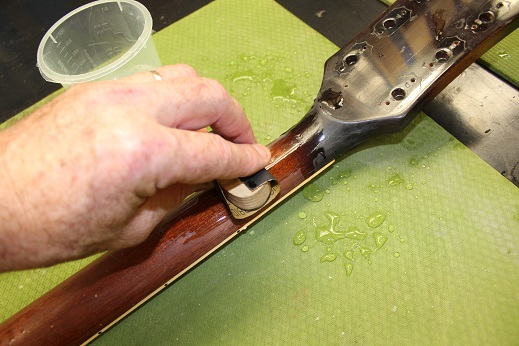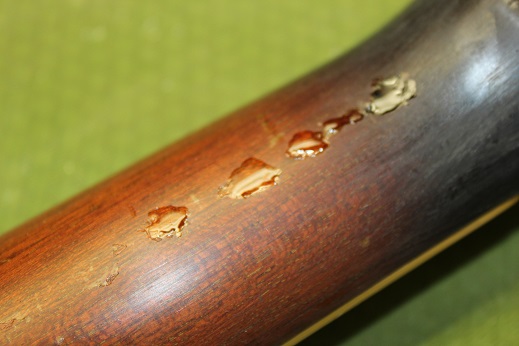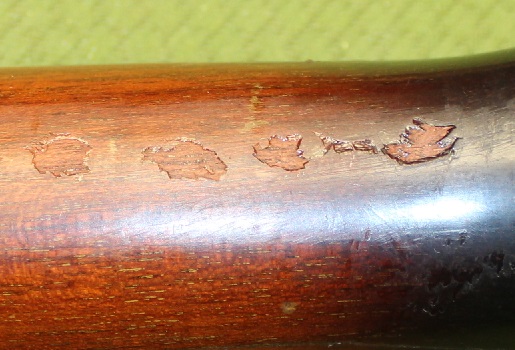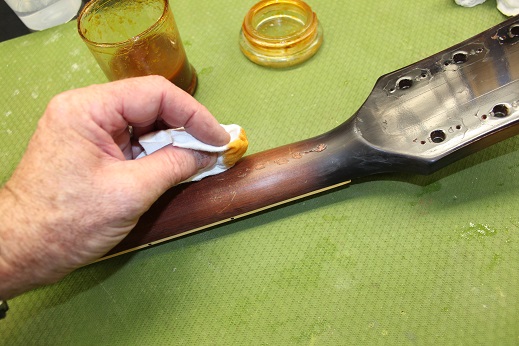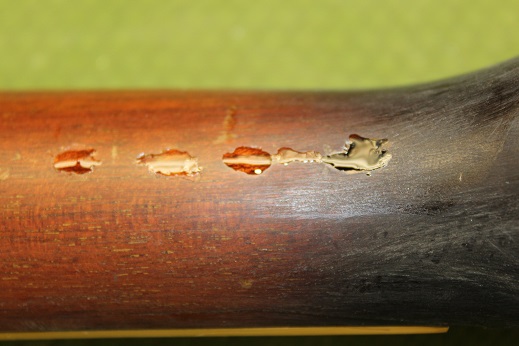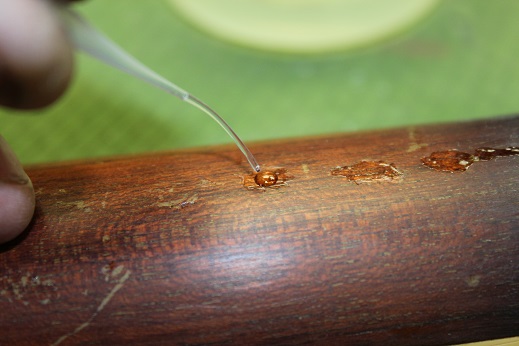 Sometimes Lacquer chips and breaks away, it could be that it reacts with a music stand or it could fall over and take a bump.

In this instance the guitar has rested on a music stand and it has stuck to the stand with heat, removing the guitar from the stand has removed some lacquer at some stage

Time to repair approx 2hrs over 3 days (paint drying times)
Raw cleaned surface, being nitro and we are filling the void back with nitro - you do not have to smooth the edges all the way out, they can be as ropugh as you want.

If it was a two pack paint or anything that required a chemical hardener, you would smooth all the missing sections.
Allow to dry for approx 6hrs, again using 1000 grit sandpaper, scuff the shellac'd surface.
Using a small plastic tube, we place one drop of nitro into each divot, its important to not just simply fill it in one go.
One drop in each divot, allow to dry for 6hrs
After its dried, you can see how much shrink back has occured
Same process again, one drop into each divot.
Keep repeating the above process's until it drys' above the surface.
Our first wet sand, we use water / 1000 grit and some dishwashing liquid.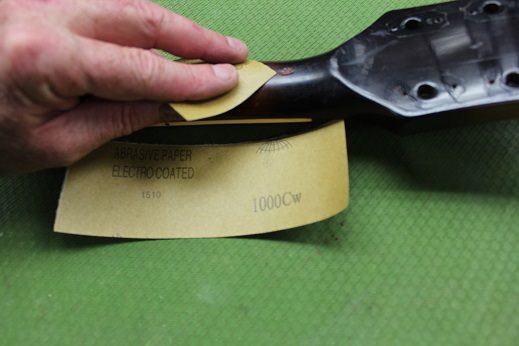 A nice old Gibson, you can visually see that small sections of nitro cellulose lacquer have pulled away from the neck.
No matter if its just happened or its been a year, you have to clean the surface, I start with dry 1000 grit paper
We start the repair with shellacing of the exposed surface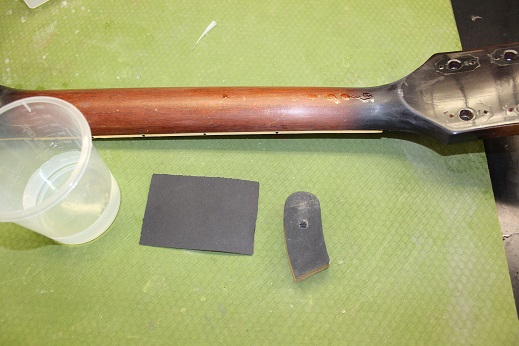 Sand the surface until the sandpaper slides smoothly over the surface with no resistance - now stop..........